INDIN 2021 will be completely a online conference:
Due to ongoing restrictions at the host venue, INDIN 2021 will be 100% a online conference. More information at our
Covid-19
page.
Follow us on Twitter for realtime updates, use
#INDIN2021
and mention us when you tweet about INDIN 2021 conference. Please click
here
to follow us.
INDIN 2021 Keynote Speakers
We are proud to announce the following keynotes by esteemed personalities at the conference.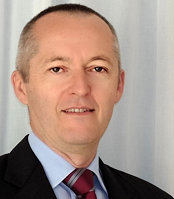 Dr. John Conway
VP Universal Automation, Next-Generation Industrial Automation Incubator Schneider Electric Industries SAS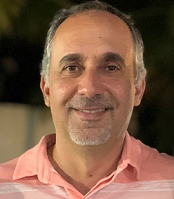 Dr. Dave Cavalcanti
Principal Engineer Intel Corporation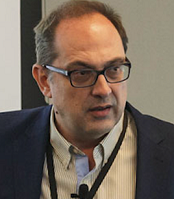 Dr. Milos Manic
Professor with the Computer Science Department VCU Cybersecurity Center Virginia Commonwealth University
Keynote by Dr. John Conway
Universal Automation – the Missing Link for Industry 4.0
Industrial automation has done a good job of advancing to where we are today, but to realize the full promise of the Fourth Industrial Revolution, we need to fundamentally advance our technology model.
Today's industrialists are facing complex challenges, including:
Dynamic market demands
Fluctuating material prices and supply chain disruptions
Increasing and more complex regulations
Changing workforces
New technologies like machine learning, artificial intelligence, data analytics, IoT, and augmented reality hold great promise to address these challenges. So, what is holding us back?
In a digitally driven world, we need to leveraging modern IT technology to increase productivity and efficiency. That means we need interoperable and vendor-agnostic solutions, so we can optimize cost/performance with best in breed software components.
It's time for a paradigm shift away from closed proprietary automation systems. It's time for "universal" automation.
Universal automation is the world of plug and produce automation software components that solve specific challenges at low cost (think of an app store). Proven-in-use, hardware-independent software components are plugged together to solve complex use cases.
Join John Conway to learn how universal automation is unleashing a wave of unbounded innovation for the industrial automation marketplace. And learn how you can attain step-change increases in efficiency, reliability, productivity, and sustainability from safe and secure operations that easily adapt to market changes and customer demands.
This is not business as usual.
John Conway leads business transformation for the Schneider Electric incubator team developing next generation automation software. He is responsible for driving the Universal Automation business transformation using open, standards-based technologies, and in particular the IEC 61499 standard for distributed information & control systems. A mechanical engineer by training, John has worked for 30+ years in the automation industry in various roles.
Keynote by Dr. Dave Cavalcanti
Advances in Distributed Computing, Communications and New Paradigms for Industrial Systems
This talk will discuss the recent developments on distributed computing and communications including virtualization, cloud/edge computing, ultra-low latency mobile communications, and their potential to transform the design, deployment and management of industrial systems. The success of these technologies in other domains (e.g. IT, enterprise, telecommunications) has driven significant research and industry efforts to adapt them to industrial applications and environments. For instance, industrial systems can take advantage of real-time computing across distributed cloud/edge platforms enabled by ultra-low latency high reliable wired and wireless communications. Future autonomous mobile robots, autonomous vehicles, and immersive experiences can leverage virtualized computing for advanced learning capabilities in real-time with high reliability. This talk will provide an overview of the technologies and industry ecosystem developing around distributed computing and networking to enable future industrial systems design and management. The talk will also discuss how the unique time and safety critical requirement from industrial applications impose new challenges for cloud/edge computing and communication technologies. We will also discuss new co-design paradigms where industrial computing and communications are co-optimized, instead of being designed in silos. The presentation will also cover advances in time-coordinated distributed computing, TSN (Time-sensitive networking) technologies, co-design and learning strategies that can enable the next generation industrial systems.
About Dr. Dave Cavalcanti
Dave Cavalcanti received his PhD in computer science and engineering in 2006 from the University of Cincinnati. He is currently Principal Engineer at Intel Corporation where he develops next generation wireless connectivity and networking technologies and their applications in autonomous, time-sensitive systems. He leads Intel Lab's research on Wireless Time-Sensitive Networking (TSN) and industry activities to enable determinism in future wireless technologies, including next generation Wi-Fi and beyond 5G systems. He is Senior Member of the IEEE and serves as the chair of the Wireless TSN working group in the Avnu Alliance.
Keynote by Dr. Milos Manic
Trusting the AI: Helping AI make the right decisions and fighting the bad bias
Trustworthy AI and explainable AI (XAI) have become burning issues in recent years. The proliferation of AI governed systems like autonomous vehicles or IoT devices is bringing a plethora of controversial questions of trustworthy AI including but not limited to secure, privacy preserving, explainable, reliable AI. In addition, AI or algorithmic bias have been reported in various instances of commercial tools. This talk will illustrate some of the contemporary problems of AI deployment, and present approaches on how to fight bad bias with good bias, how to deal with uncertainty in AI, and how to ultimately help AI make right decisions for right reasons.
Dr. Manic is a Professor with the Computer Science Department and Director of VCU Cybersecurity Center at Virginia Commonwealth University. He completed over 40 research grants in data mining and machine learning applied to cyber security, critical infrastructure protection, energy security, and resilient intelligent control. Dr. Manic has given over 40 invited talks around the world, authored over 200 refereed articles in international journals, books, and conferences, holds several U.S. patents and has won 2018 R&D 100 Award for _Autonomic Intelligent Cyber Sensor (AICS_), one of top 100 science and technology worldwide innovations in 2018. He is an inductee of the US National Academy of Inventors (class of 2019) and a Fellow of Commonwealth Cyber Initiative (specialty in AI & Cybersecurity).
He is an IEEE Fellow, recipient of IEEE IES 2019 Anthony J.Hornfeck Service Award, 2012 J. David Irwin Early Career Award, 2017 IEM Best Paper Award and serves as an associate editor of Transactions on Industrial Informatics, Open Journal of Industrial Electronics Society, and is IES Officer and Senior AdCom member. He served as associate editor of Trans. on Industrial Electronics, was a founding chair of IEEE IES Technical Committee on Resilience and Security in Industry, and general chair of IEEE IECON 2018, IEEE HSI 2019.